Depth of Burial White Paper.
Through this White Paper, you will learn more about why it is necessary for offshore wind farm developers and owner operators to continuously monitor the depth of submarine power cables. Ready to take a deep dive?
Why bury the cable?
Distributed Temperature Sensing (DTS) monitoring
The Depth of Burial model
Experimental lab setup
Practical application and validation
Conclusions
Case study: Reburial campaign assessment
Get DoB White
Paper now for free.
Learn more about fiber optic sensing technology, the DAS principle and Cable Protection System (CPS) continuous health monitoring. Discover why it's essential for wind farm
Through our DoB White Paper, you will learn more about why it is necessary for offshore wind farm developers and owner operators to continuously monitor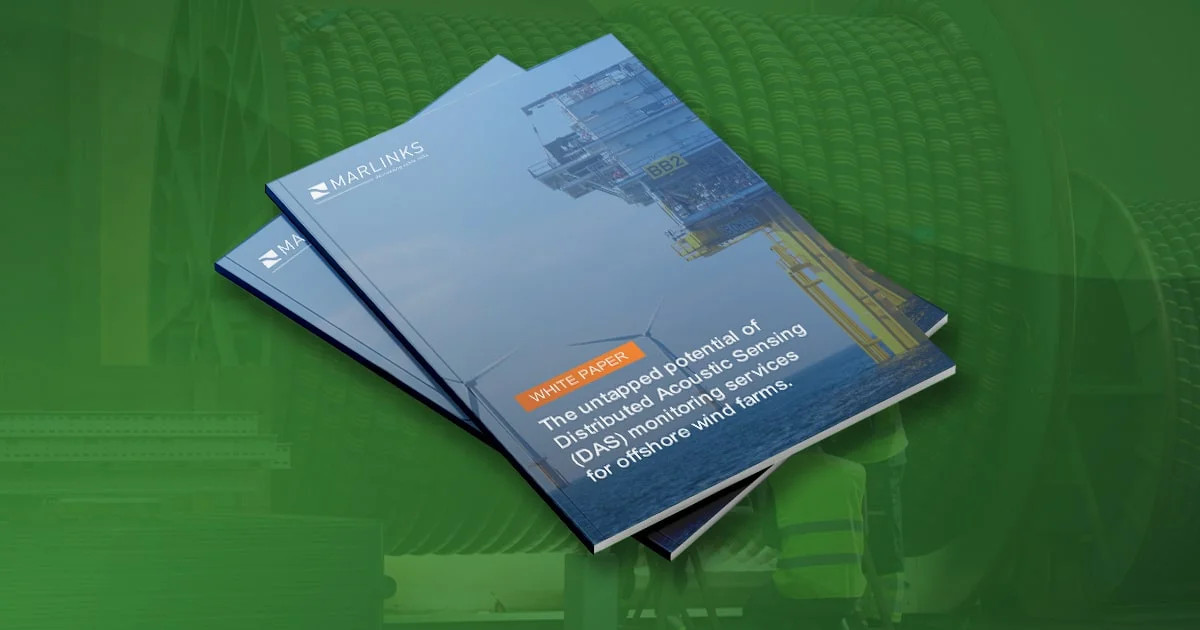 Distributed Acoustic Sensing (DAS) technology provides answers to challenges that wind farms are experiencing in view of protecting their critical infrastructure. Continuously monitoring these assets