Comprehensive White Papers with tips and insight for you and your team to become more productive.
Learn more about fiber optic sensing technology, the DAS principle and Cable Protection System (CPS) continuous health monitoring. Discover why it's essential for wind farm owners to consider and implement this technology.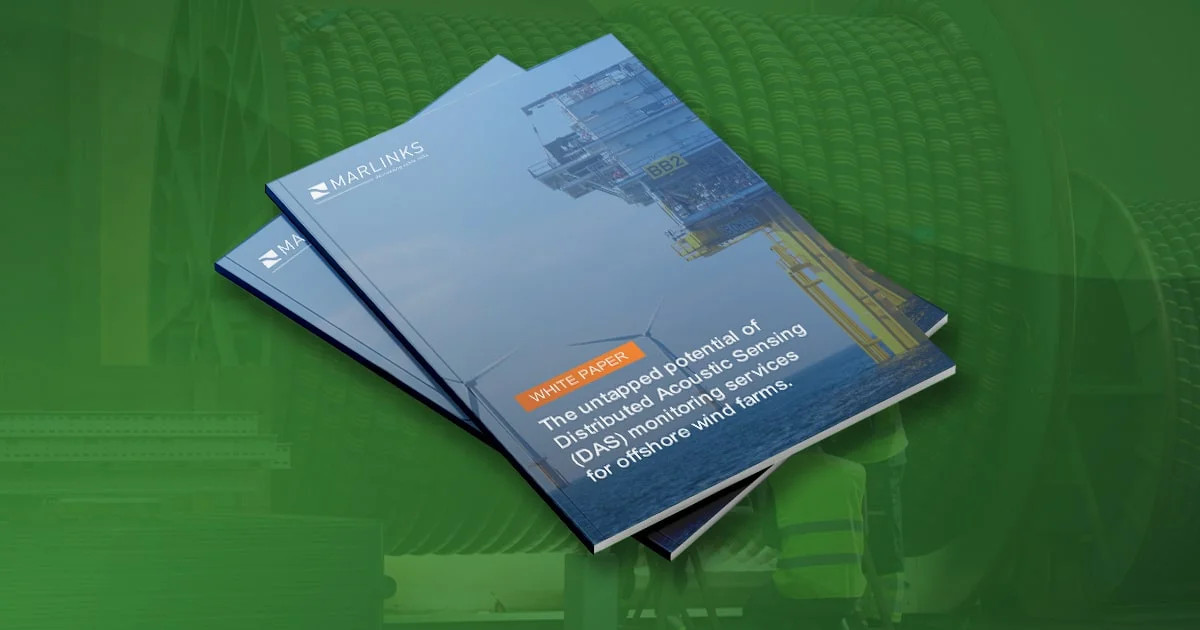 Distributed Acoustic Sensing (DAS) technology provides answers to challenges that wind farms are experiencing in view of protecting their critical infrastructure. Continuously monitoring these assets to proactively tackle potential risks, that's the future we envision for the offshore wind industry.
Through our DoB White Paper, you will learn more about why it is necessary for offshore wind farm developers and owner operators to continuously monitor the depth of submarine power cables. Ready to take a deep dive?
SUBMARINE CABLE MONITORING SERVICES
Discover our other Marlinks monitoring services.
Marlinks guards your offshore power cables and empowers you to take monitoring to a whole new level and puts all this data, analytics and insights at your team's fingertip. Enable your organization to keep risk low and save costs by making the right decisions. 
Do you have questions about our offshore power cable services or other Marlinks-related questions?